Lattice Abstract Rug | 2 Sizes
03843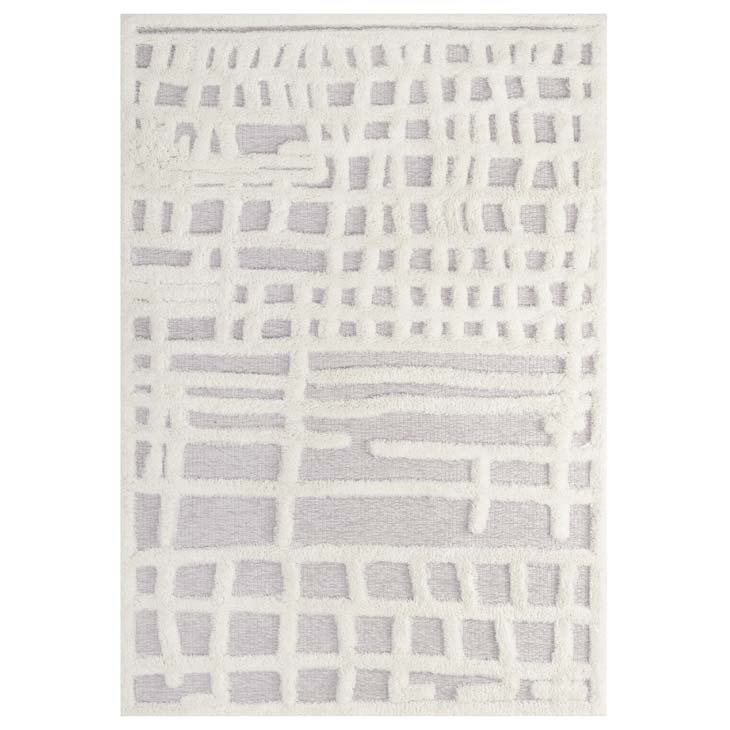 Lattice Abstract Rug | 2 Sizes
Make a sophisticated statement with the Lattice Abstract Area Rug. Patterned with a fun modern design, Lattice is a durable machine-woven polyester and chenille shag rug that offers wide-ranging plush support. Complete with a jute bottom, distinctive high-low texture, and a soft 1.18-inch shag design, Lattice enhances traditional and contemporary modern decors while outlasting everyday use. Featuring a lively pattern, this area rug with a high-density weave and cozy feel is a perfect addition to the living room, bedroom, entryway, kitchen, dining room or family room. Lattice is a family-friendly stain resistant rug with easy maintenance. Vacuum regularly and spot clean with diluted soap or detergent as needed. Create a comfortable play area for kids and pets while protecting your floor from spills and heavy furniture with this carefree decor update for high traffic areas of your home.

Dimensions: (5x8) 89.5"L x 63"W x 1"H (8x10) 120"L x 94.5"W x 1"H
Features:
Ladder Abstract Plaid Lattice Area Rug
Shag Weave Of 1.18 Inches
Gripping Jute Fabric Underside
Soft High Density Polyester and Chenille
Distinctive High-Low Texture
Stain Resistant / Easy To Clean
High Density / Machine-Woven
Free Shipping:
Standard Freight items usually ship within 7 to 14 business days.
Free drop off (FedEx ground) or Threshold (LTL freight delivery) shipping to all 48 continental U.S. States.
Orders ship within 1-3 business days
Tracking numbers provided with up to date shipment information.
Manufacturer:Modway
Manufacturer SKU:R-1153A-58, 810
Wholesale Cost:$103, $183