Organic Pearl Pedestal Platter
03665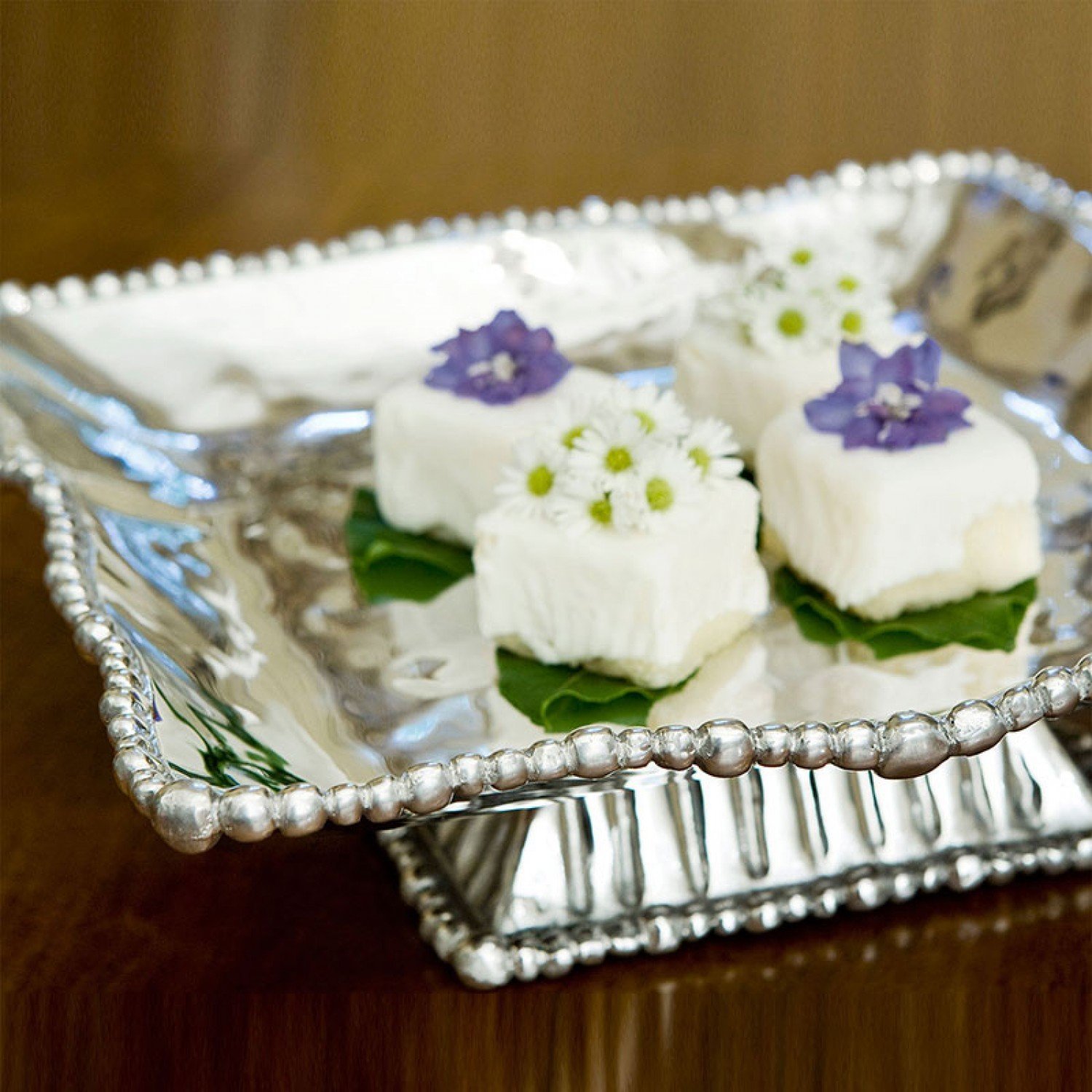 Organic Pearl Pedestal Platter
A sleek new level of style.
The PEDESTAL ORGANIC PEARL large silver pedestal tray from the PEDESTAL Collection scales the heights of elegance with a touch of dazzle.
A cool and clean appearance, with plenty of surface appeal.
Ideal for pastries, cheeses, canapés and other delicacies.
Pairs beautifully with our ORGANIC PEARL platters and bowls. Made of a top quality, FDA safe, easy-care, oven and freezer friendly aluminum alloy.
Size: 13.5 x 13.25 x 3.75

Please Note: Because this item is made to order, its estimated delivery date includes longer lead times ranging from 3 to 5 weeks.

California Residents Only: Prop 65 Warning
Manufacturer:Beatrice Ball
Manufacturer SKU:6411
Wholesale Cost:100