Vento Large Silver Bowl
03661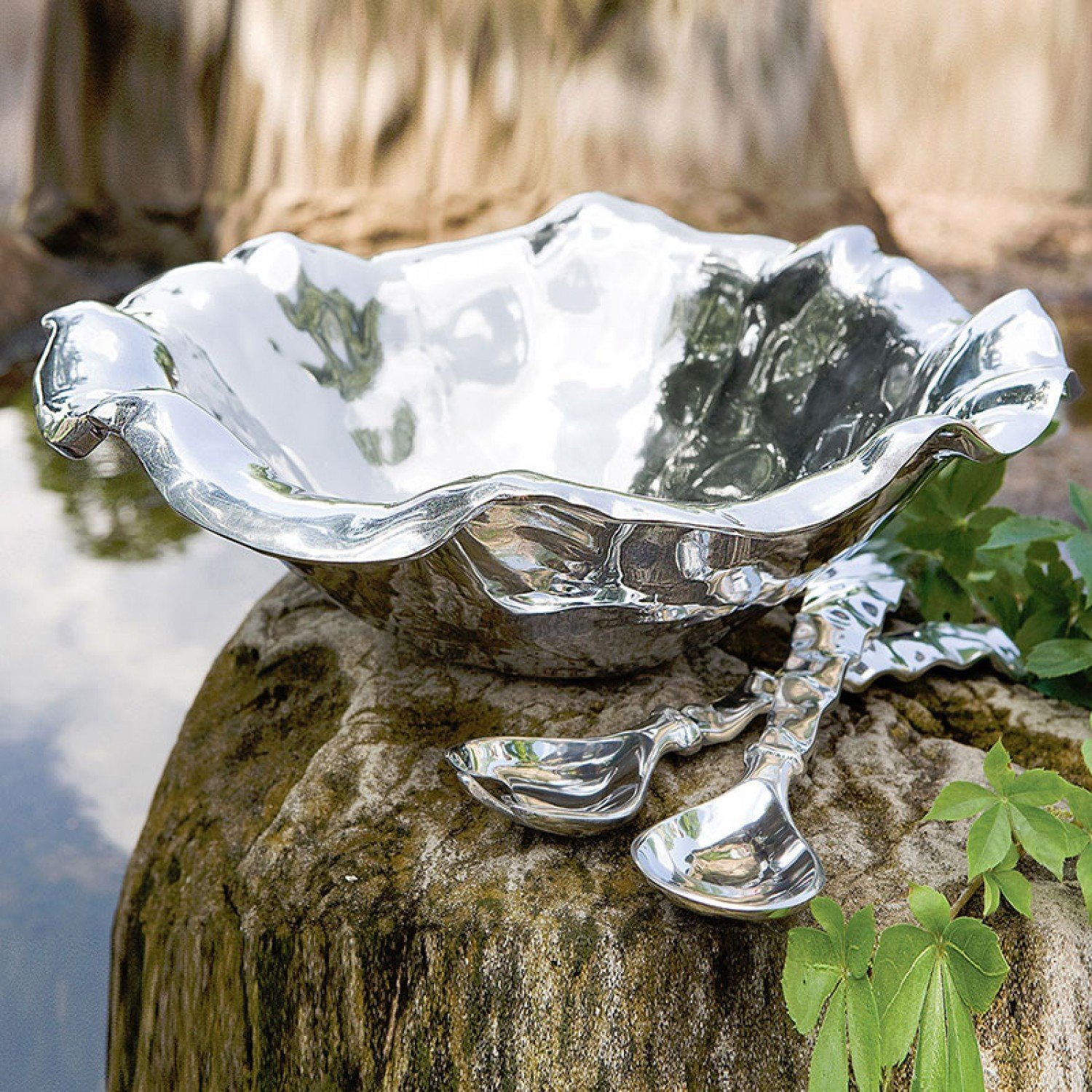 Vento Large Silver Bowl
Elevate the mundane to the ethereal.
The unique and rhythmic lines of the VENTO Alba large decorative silver bowl transform even an ordinary salad into a spectacular presentation.
Made of a top quality, FDA safe, easy-care, oven and freezer friendly aluminum alloy.
Dimensions: 16.75 x 16 x 5.25

Please Note: Because this item is made to order, its estimated delivery date includes longer lead times ranging from 3 to 5 weeks.

California Residents Only: Prop 65 Warning
Manufacturer:Beatrice Ball
Manufacturer SKU:6244
Wholesale Cost:80