Western Equestrian Tray
03686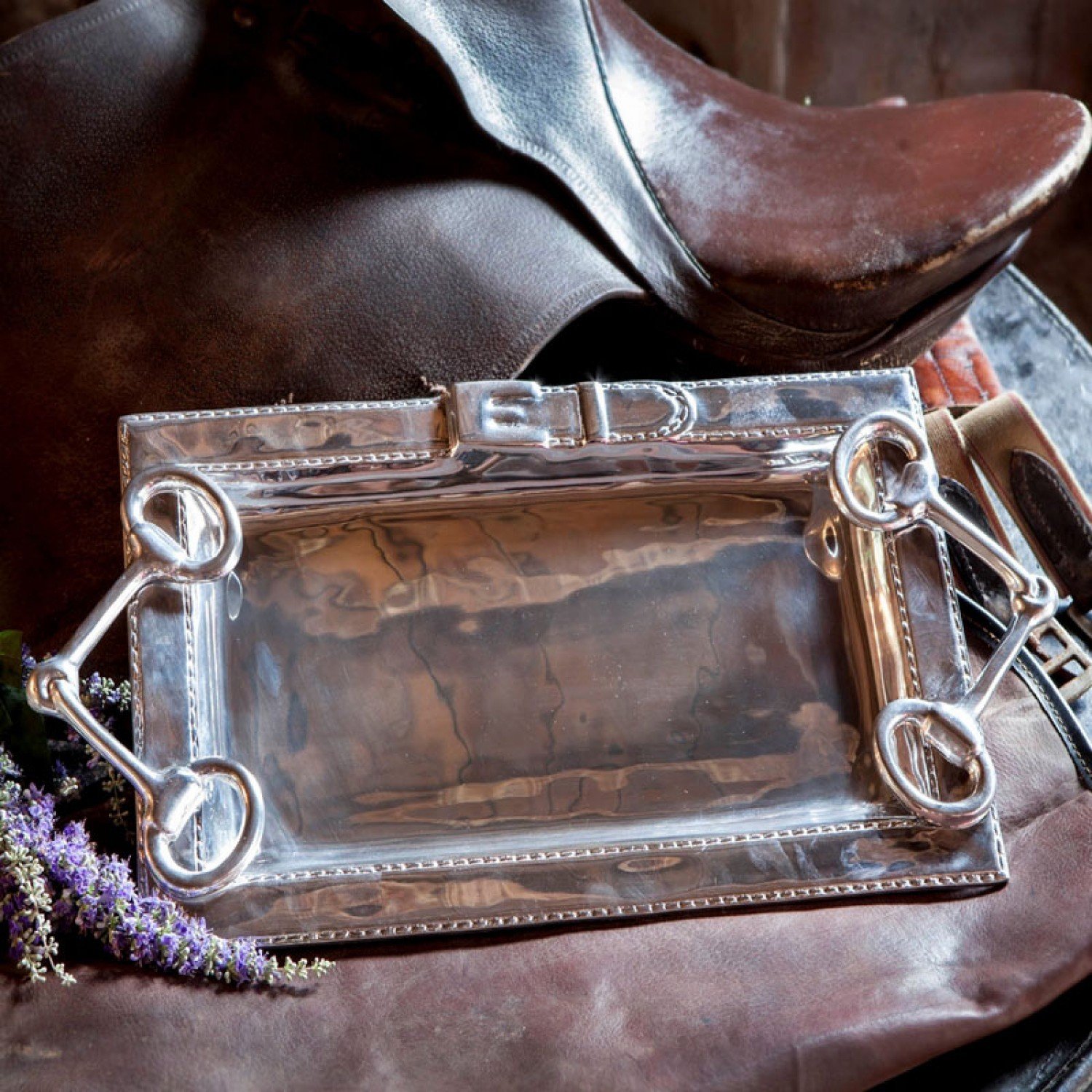 Western Equestrian Tray
A Derby winner of a tray!
The WESTERN Equestrian large decorative serving platter is elegantly proportioned and outfitted with realistic tack detailing that is sure to delight the horse lover.
Its sophisticated equestrian styling adds class to any setting.
Ideal for passing around mint juleps at Kentucky Derby parties.
Made of a top quality, FDA safe, easy-care, oven and freezer friendly aluminum alloy.
Size: 19.75 x 9.75 x 1.25

Please Note: Because this item is made to order, its estimated delivery date includes longer lead times ranging from 3 to 5 weeks.

California Residents Only: Prop 65 Warning
Manufacturer:Beatrice Ball
Manufacturer SKU:6549
Wholesale Cost:83